With the 1 February coup and the ongoing Covid pandemic, the situation in Myanmar has never been more precarious, and the country is in danger of becoming a failed state. The peace process, stalled for years, is now completely moribund. Conflict has intensified in ethnic areas that have seen decades of war, and violence has erupted in new areas previously untouched. Violent crackdowns are taking place across the country, from the major cities of Yangon and Mandalay to the smaller cities and villages of Bamar-dominated Central Burma.
Myanmar is emerging from five decades of isolation, dominated by a series of military dictatorships. The lack of transparency and accountability, combined with the weak rule of law, have left a legacy of many weak institutions, often infected by the diseases of nepotism and corruption, and thousands of serious human rights violations which have not been addressed. Notwithstanding these challenges, change in Myanmar is taking place at a startling pace, and the aspirations and energy of the population are extremely high. There is significant potential for positive change in such a dynamic environment, and interventions designed to strengthen the rule of law and build a culture of human rights and accountability are extremely important.
However, expectations need to be realistic and take into account the systemic weaknesses in many areas of governance, which will only be strengthened by sustained efforts over many years and decades. Strategic programs need to be deeply informed by the complex local context, and take into account the fragility of the transition which is still in its early stages.
AJAR has been involved in projects in Myanmar for the past six years. Myanmar is one of three countries from the region that are involved in a collaborative program designed to conduct research on serious gender-based human rights violations. A significant parallel goal is to increase the capacity of AJAR's counterparts in Myanmar who work on gender issues, to conduct research more effectively by drawing on the experiences of some of the world's foremost experts in the field. The program involves in-country awareness-raising workshops, and advocacy and regional events designed to bring activists and researchers together to learn from each other and from experts, increase their skill, and develop and nurture ongoing professional networks in the region.
In Myanmar, AJAR is also working to develop initiatives, driven by survivors and civil society, to push for accountability for mass torture and prevent the recurrence of torture. Through this program, which is conducted in four transitional contexts – Myanmar, Sri Lanka, Indonesia, and Timor-Leste – AJAR and partners are developing regional, national, and community-based strategies for accountability, prevention, and rehabilitation.
In addition, AJAR is facilitating a project led by Wimutti Volunteer Group (WVG) aimed at empowering women former political prisoners. The project — the first of its kind in Myanmar — is led by a former participant in AJAR's participatory action research, who is conducting activities in Yangon with fellow women who have been imprisoned for their social or political activism. Activities include networking, trauma healing workshops, needs assessments, vocational trainings, truth-telling activities, and advocacy campaigns.
What we had connected in Myanmar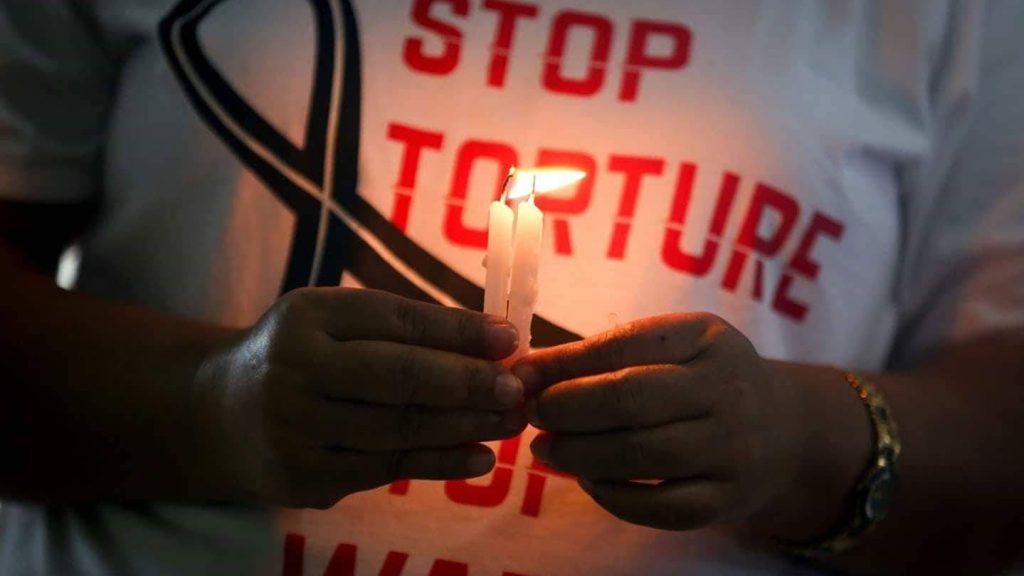 Our activities in numbers
Highlights of Programmes in the Past Year
Promoting awareness and understanding
In Myanmar, in commemoration of the International Day in Support of Torture Survivors, a social media campaign using animation to highlight torture, was created and broadcast. A social media panel discussion with human rights defenders garnered over 19,000 views.
Developing capacity
In Myanmar, AJAR created plain language materials on international justice mechanisms, including International Criminal Court and International Court of Justice cases involving Myanmar. Materials were provided in English and Burmese, and were used for a range of trainings both inside Myanmar, and in Rohingya refugee camps.
Contributing technical assistance, along with policy and legal inputs
AJAR contributed to regional and national links to UN bodies, including providing advice to the International Criminal Court on the Rohingya case, and collaborative advocacy to international bodies on the situation in Myanmar.