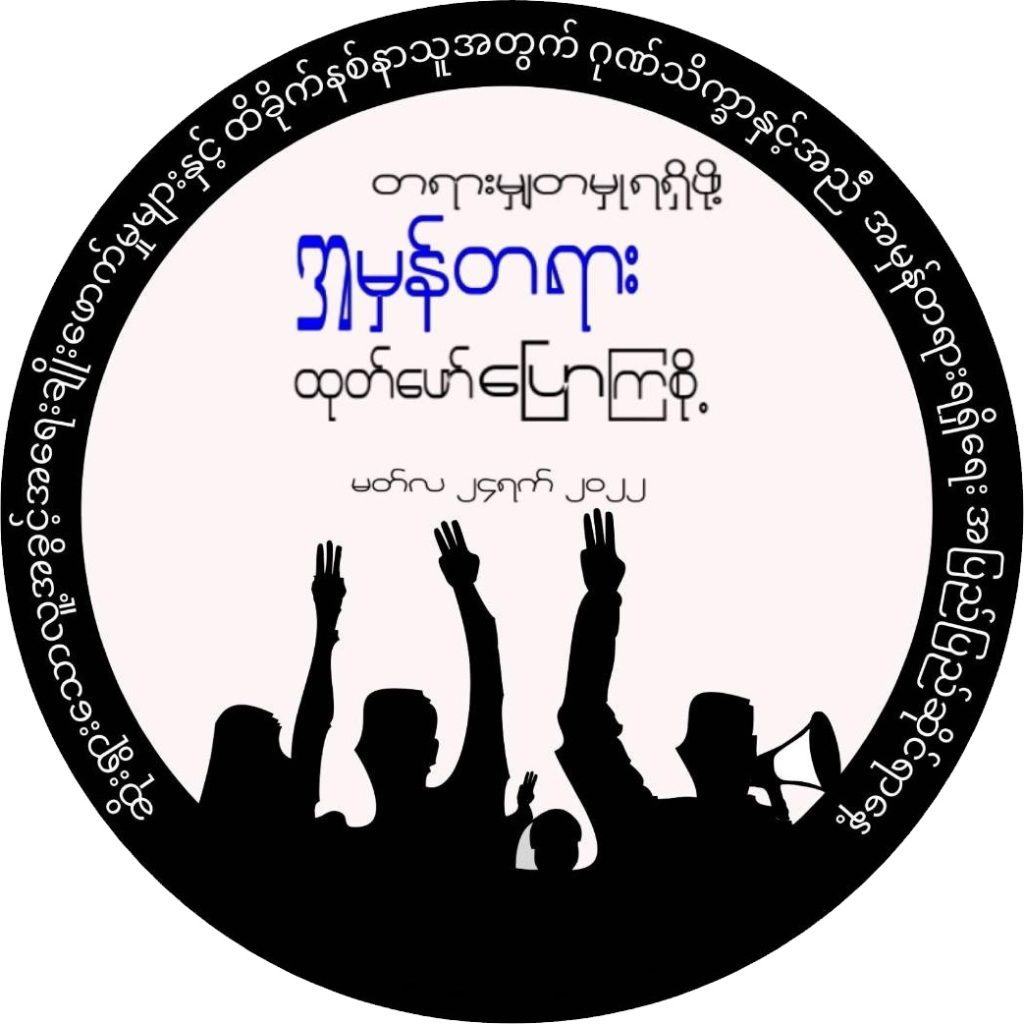 #CollectiveTruth
On 1 February 2021, the military denounced the democratically elected leader of Burma and seized power. Since then, approximately 1500 people have been murdered, thousands have been detained, and many are sexually assaulted. While many took the streets across the country, the military violently responds by committing offenses—largely amounting to crimes against humanity. The military also systematically silence the population by targeting journalists and activists across the country and conducting digital coup—a concerted assaults to the people's online space and freedom of speech.
The military junta needs to be held accountable and justice for the people of Myanmar needs to be served.
To commemorate the #InternationalDayofTruth, we invite you to take part in our #CollectiveTruth campaign #LetsTelltheTruthtoGetJustice to increase local/national public support and awareness about human rights violations in Burma, transitional justice, and local efforts to combat impunity.
အပြည်ပြည်ဆိုင်ရာ အမှန်တရားနေ့ အထိမ်းအမှတ်အဖြစ်ပြုလုပ်သည့် #collectivetruth လူထုလှုပ်ရှားမှု နှင့် လူ့အခွင့်အရေးအဖွဲ့အစည်းများမှ တာဝန်ရှိပုဂ္ဂိုလ်များနှင့်စီစဉ်သည့် #တရားမျှတမှုရရှိဖို့အမှန်တရားထုတ်ဖော်ပြောကြစို့" စကားဝိုင်းအစီအစဉ်တို့တွင် အတူတကွပူးပေါင်းပါဝင်ပေးပါရန် ဖိတ်ကြားအပ်ပါသည်။
INVITATION TO JOIN THE CAMPAIGN :
လှုပ်ရှားမှုတွင် ပါဝင်ကြရန် ဖိတ်ခေါ်ခြင်း
Wearing white and sky-blue colored T-shirts
၁) တီရှပ်အဖြူရောင် နှင့် မိုးပြာရောင်ကို ဝတ်ဆင်ခြင်း
Raise a three-finger salute as a symbol to end dictatorship
၂) လက်တဖက်တွင် အာဏာရှင်ကို အမြစ်ဖြုတ်ဖို့ လက်သုံးချောင်းထောင်ထားပုံ
Participants are encouraged to write and report their experiences of human rights violations as they are. "Kindly be advised to take security concerns into account"
၃) မိမိတို့ ရင်ဆိုင် ကြုံတွေ့ခဲ့ရသော လူ့အခွင့်အရေး ချိုးဖောက်မှုများနှင့် ပတ်သက်သည့် ဖြစ်စဉ်များကို အမှန်အတိုင်း ရေးသားဖော်ပြရန် တိုက်တွန်းပါသည်။ (လုံခြုံရေးဆိုင်ရာ ကိစ္စရပ်များကို ထည့်သွင်း စဉ်းစားရန်။
Post a photograph with #HASHTAG on social media.
၄) ဓါတ်ပုံရိုက်ပြီး #HASHTAG ဖြင့် မိမိ၏ လူမှုစာမျက်နှာတွင် တင်ရန်။
#CollectiveTruth Campaign
#LetsTelltheTruthtoGetJustice
#InternationalDayfortheRightTotheTruth
#တရားမျှတမှုရရှိဖို့ အမှန်တရားထုတ်ဖော်ပြောကြစို့
#စုပေါင်း အမှန်တရားလှုပ်ရှားမှု
#စုပေါင်း အမှန်တရားလှုပ်ရှားမှု