We are delighted and proud to announce that our animated documentary titled "Konta-sai" has been awarded the Best Film and Best Animation of this year's ReelOz Australia Indonesia Film Festival!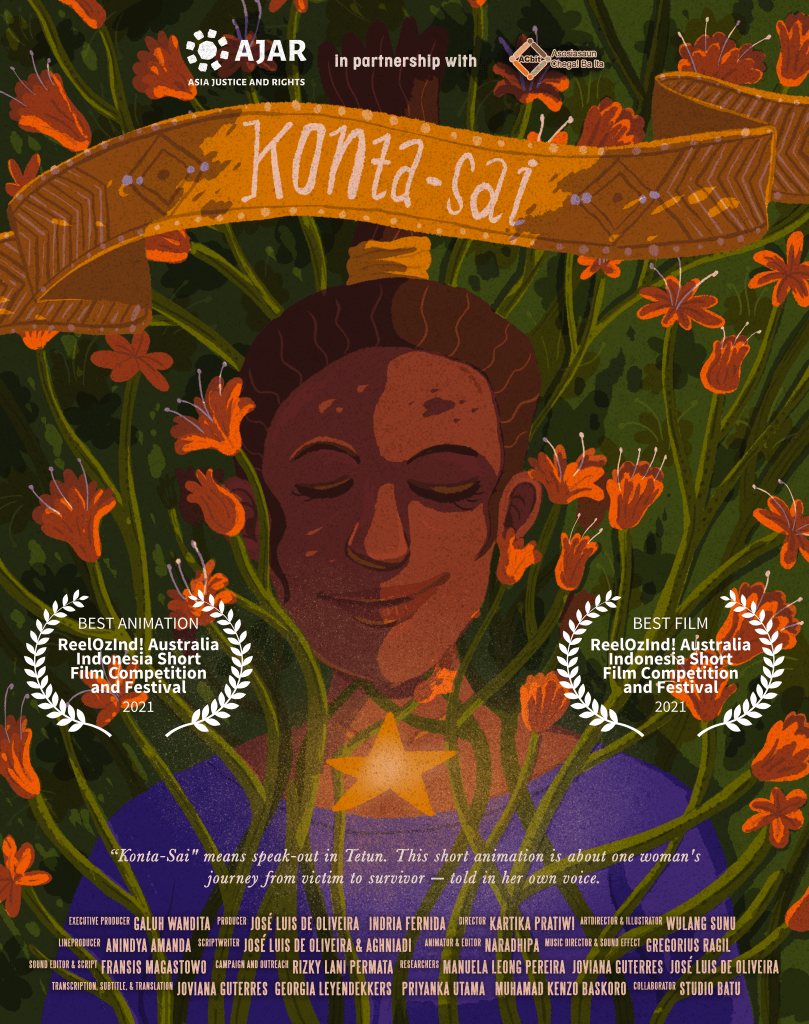 Konta-sai tells the story of Maria Isabel, an East Timorese survivor of sexual violence during the Indonesian occupation of Timor-Leste. She decided to tell her own story of sexual violence during the Indonesian occupation so others would know the truth about what happened to her and other East Timorese women during the occupation.
Some comments from critics include "This film should be mandatory! The sacrifice of women for the liberation…Reminds me of The Breadwinner" and "Powerful and moving. The animation was innovative and helped aid the sensitive issues being discussed. Very important storytelling."
Konta-sai is part of our project, Making Right to Truth Tangible, that Asia Justice and Rights has worked closely with the Commission for the Disappeared and Victims of Violence Aceh (KontraS Aceh) in Indonesia and Asosiasaun Chega! Ba Ita (ACbit) in Timor-Leste to document stories of survivors, facilitate dialogue and engage with the local authorities in addressing past human rights violations. Every minute we spent making that happen is worth it throughout the nine months of production timeline.
A huge thank you to our wonderful team and collaborators; without them this would not have been possible.
Learn more about the Making Right to Truth Tangible project here